Liz has the best card selection and the detail is amazing. I love all of her cards, especially the humor she brings into her designs. It will surely brighten your day. S.
It's so cute and I really like it. It's one of the most perfect items for the valentine! K.
Liz has such awesome detail with every drawing. Cute card and great quality! Thanks so much.
Liz was fantastic to work with. We love all the Gilmore products. Great quality. Fast shipping. Amazing customer service!! 💗💗💗
This card is adorable! Was a hit with the dog's owners. Victoria
LOVE this. Great items. Repeat customer. Will continue to buy from this seller. Kate
So awesome and always goes the extra mile to satisfy the customer. Thank you. Chops
Your shop has the cutest designs, I will definitely continue to shop here!
Another great card by Liz. She never disappoints. Sherry
"Thank you for brightening their day with your cute cards! " T.W.
love my Xmas/ holidays cards so much! Super fast shipping! Can't wait to send them to family and friends! ❤️ L.
The cards are beautifully made & of excellent quality. As a side note, the 1st order never arrived & she did a great job ensuring I received a new order. Fantastic customer service.  D.
I have ordered several items from this shop, am never disappointed! Super cute, arrived quickly. P.
"I met Liz through Instagram and loved her artwork. I wanted to get a pet portrait of my dachshund puppy, and Liz's style matched exactly what I wanted. So, I reached out to her and she made an amazing portrait of my dog, Tofu, and completely captured his essence in her drawing. It's whimsical, fun, and perfectly framed and goes so well in our apartment. 
For the holidays, we wanted cards with Tofu on them, and she created a lovely holiday themed drawing for the cards with colorful lights and came with stickers featuring Tofu with a snow cap.
I can't wait to order more cards for this upcoming winter, and I recommend Liz 100000%!"
Kameko B. – France  Tofulefou
"I met Liz through serendipitous encounter on instagram.
We don't have a dachshund but my son absolutely loves dachshunds
so I commissioned Liz to create a work of art as a special bar mitzvah gift.
We are both thrilled with the result.
In addition to this personal work,
Liz has been incredibly generous in permitting us
to use some of her artwork in our posters.
I cannot say enough good things about working with Liz- she is creative,
receptive, kind, generous and her work is just beautiful."
Heidi Libesman – Toronto, Canada
We got it and it's so beautiful!! Thank you so much…I just can't express how much this means to me!!
What a talent you have!! Hugs to you and Gilmore!!
 T. M. – San Diego
"Liz created great renderings of a joyful, "cartoon" Toby ready to travel along with whimsical luggage pieces
I can mix and match to use anywhere the Dog Gone Travels Brand is visible. She captured his unique markings and personality.
I love my logo and I can't recommend Liz highly enough."
Michelle L. – Arkansas
"I had been searching for a unique, super creative way to depict our long-haired miniature dachshund for long time. I discovered Gilmore The Dachshund on Instagram and was immediately attracted to his artistic sketch posts. His adventures are portrayed through drawings, which definitely interested me. I contacted his mom, Liz, the artist, to see if she could do a unique note card design for our dog, Greta.
Quite simply, I love the designs that she has created!"
Mary Ann R. – Ohio
With tears in my eyes, I thank you from the bottom of my heart! It is absolutely more than I could have ever imagined! I believe that everyone touches everyone that they meet. Our paths crossed for a purpose and I know why. You will never know how much I appreciate you and your magnificent talent. Thank you for capturing this time in my daughter's life. She will look back on this picture many years from now and it will bring back very fond memories of her and her beloved Peanut.
Once again, thank you from this Tennessee momma.
❤️🐾 J. Y. -Tennessee, August 2020
"I have really enjoyed working with you Liz. The cards turned out better than I could ever imagine!! Thanks so much!
We may have to come up with a different scene next year."
❤️ Michelle P. – Columbus OH
"Love how Liz captured Watson's look in her sketch of him. Talented and very nice person to work with."
Kim G.- FLorida
"Sometimes the best gifts are from those you've never met, but have connected with through social media. Thank you Elizabeth from @gilmorethedachshund for making such an adorable illustration of Lilo! It captures her sweet and playful personality so brilliantly!!"
April – California 
I knew when I first saw her drawings, I would commission Liz to create a collection of drawings for my dog boxes for my shop page. Liz also designed an animation of my pup, Stoli, who you can see on my new website.  Working with Liz was so much fun and her attention to detail was hands down the best. Liz communicated daily through the design process, she came up with ideas I had never thought of that were just brilliant. Liz has a special gift and you would be missing out if you did not hire Liz for your project. *****5 Stars
Sherry B. – DC
Home of the @MavelousDogBox
"Thank you so very much from the bottom of my bicycle riding heart to Gilmore's @gilmorethedachshund Mum Liz for creating this beautiful drawing of lil ol me! It's perfect I absolutely love it"
Susie – California
"Liz produced an engaging, well-loved portrait of black and tan Joey utilizing just two bad digital photos. Liz sent multiple drafts until I selected one. Liz managed the commission with supreme grace!"
Janet K. – San Diego
"Liz created several pieces of artwork depicting our precious Dachshund Patsy Cline because, who could want JUST one? Her attention to detail shows her true artistic ability to capture the charm and personality of your furry friend. Liz is a passionate artist who strives for perfection on each commission. The merchandise is high quality and you will enjoy working with her, you will be a repeat customer!"
MKH – Texas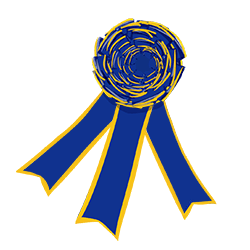 "I love seeing Yippy through your "pen". You've captured her so perfectly.
❤️" C. K. – Colorado
"When looking for someone to illustrate Harlso we came across a lot of people who do dog portraits. However we wanted more than an illustration, we wanted something that would express Harlso's fun personality. Liz captures that perfectly with her unique stand out style. Each of her illustrations tell a story. She was very easy to work with and produced a couple of different ideas very quickly. I cannot recommend Liz and Gilmore enough!"
Paul L., Jen & Harlso – Northern Ireland  
"Thank you so much for this amazing drawing of my girl Tanpopo and Seth, her bestie from Wales. Not only this beautiful drawing itself, I also loved working with you to complete the drawing, exchanging ideas and thoughts which made the drawing perfect for his birthday present. Beautiful daffodils, one of the national symbols of Wales, made Seth's mum extra happy! Ordered from Japan to California, and travelled all the way to Wales, this drawing must be the greatest world traveller! Thank you very much!"
Yuki- Japan
"I approached Liz after seeing her drawings on Instagram. I was in desperate search of an artist that would be able to design a new logo for my company, Dachshunds United. Liz's obvious passion for the breed and playful drawings were a perfect match for my wishes. Liz was incredibly helpful, responsive and kind. I would absolutely recommend her services."
"Liz is amazing! I instantly felt at ease from the beginning , of course you want someone to love your pet as much as you do ! So much research goes into learning about your pet. She captured both the spirit and personality of Copper and Gunner in the drawings and I absolutely treasure it! By the end of the process you are friends!"
Angela M. – Georgia
"I love the way Liz has perfectly captured the essence of our sweet family of dachshunds, she cares a great deal about the work she does when you engage her in a commission.
I love the pieces of work she has done for us.
Thank you so much for making this such a special experience. I will never forget your kindness Liz.
You were amazing. This is perfect!! Love love love it!"
Lisa L. – Canada